ALBA
Alba is considered the capital of the UNESCO World Heritage region of Langhe. There are few destinations more enticing for gourmet travelers than Alba, a picturesque town that is renowned world-wide for its succulent white truffles, and the well-known Dolcetto d'Alba wine.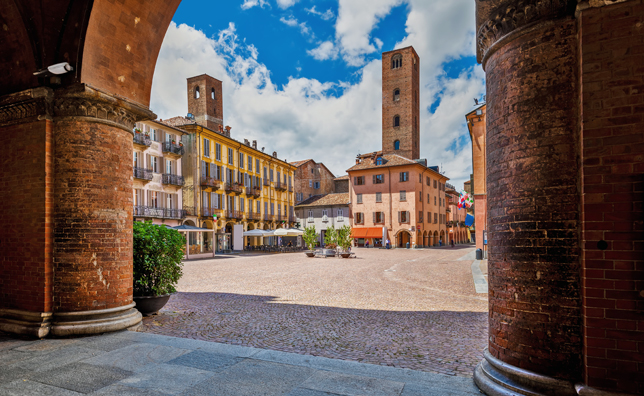 The International White Truffle Fair in Alba is one of the main Langhe events held in Autumn that draw many people interested in unique culinary experiences. Worth seeing are the Alba Cathedral, which is dedicated to Saint Lawrence, and the Church of St. Dominic, one of the few examples of Primitive Gothic architecture in Piedmont and just recently restored.
LA FATTORIA DI SILVIO
Silvio and his family live on a farm where they raise sheep to produce a cheese typical of the area, the "Tuma di Langa". The processing is done with raw milk: only in this way is it possible to maintain and transfer all the organic and energetic properties of the whole milk into the cheese, as well as the aromatic richness of the high Langa pastures. This type of processing, particularly linked to tradition, determines, over the year, significant variations in taste depending on the pasture, the milk and the climate, making this cheese a live product, never standardized.
GRAPPA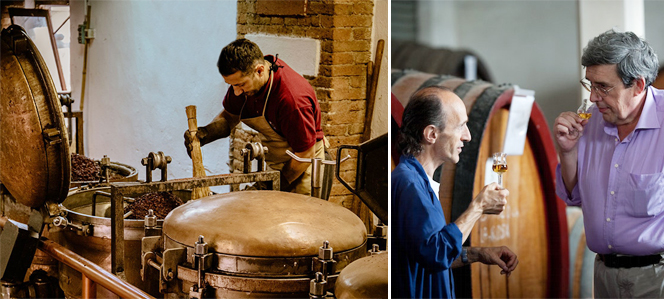 Grappa is an alcoholic beverage, a fragrant distillation of skins, pulp, seeds, and stems left over from winemaking after pressing the grapes. It was originally made to prevent waste by using these leftovers. Given the different qualities of grapes, it is possible to produce many types of grappa, which can in turn take on different qualities if it is aged in barrel.
Grappa is mainly served as a digestive or also added to the espresso, creating the "caffè correto" meaning corrected coffee.
CASTELLO DI GUARENE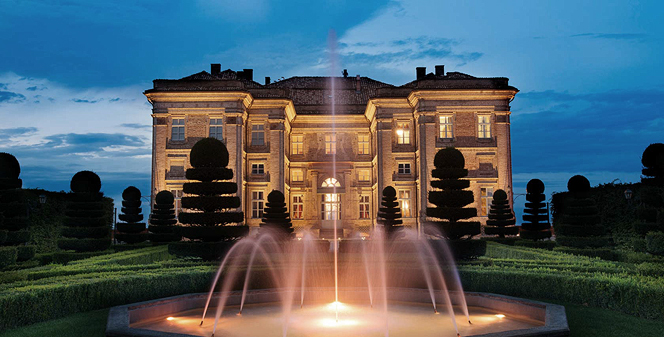 Guarene Castle was built in the 18
th
century. This castle was the fantastically ambitious project of a local nobleman who was an accomplished, although amateur, architect and high profile aristocrat. Preserved as it was in its heyday, with all its works of art intact, it is now also home to a top-class hotel and restaurant.