Where do you want to go?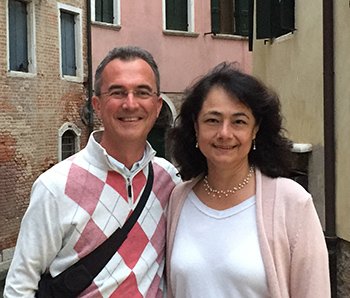 We believe everyone, sooner or later, should take a trip to Italy. With its boot shape, Italy is a country of history, art and excellent food, a treasure chest full of experiences and plenty of things to discover and taste.
Over the centuries it has welcomed ancient cultures such as the Etruscans, the Latins and the Nuragics, it has been the site of early Greek and Celtic settlements, it was dominated by Normans, Byzantines, Arabs and was the cradle of phenomena that marked the Western culture such as the Roman Empire and the Papacy.

There are thousands of marvels testimony of those early periods, from the Middle Ages and the Renaissance, with their countless artists who have given us a feast of colors, shapes and music for our eyes and ears to enjoy.
In addition to this we can't forget the superb food expressed in a symphony of ingredients and flavors that makes Italy a unique country.
Next stop Italy!
If our tours do not include your favorite destinations, or don't fit your schedule, or not short or long enough, or need adjustments to fit your budget, we can fulfill your dream vacation with a customized tour.
Customized tours can accommodate your niche interests like:
Wine tasting - we know the areas with some of the best Italian wines.
Enogastronomic tourism - wine and food is our expertise.
Cooking classes - regional and traditional cuisine.
Discovering your Italian heritage - visiting where your ancestors lived.
Art journeys - Italy is an open air museum with a variety of art periods.
Feeling adventurous and prefer to be your own guide?
If you like a more intimate adventure by yourself and your loved ones we can still help you to organize your trip. We can give you suggestions for accommodations, restaurants, guides and anything else you need to design your journey.
We hope that our website will inspire you to visit Italy with Tour With us or by yourself.
In the end we hope that our passion for Italy will stimulate your desire to discover one of the most beautiful countries in the world.
Recommendations
Italy is not a big country but it is still very rich in wonders to explore. One of the mistakes many people make when they go to Italy for the first time is to try to see as much as possible in a relatively short time. If you have only two - three weeks we recommend you to choose destinations that are not too far from each other to spend less time in long transfers and hotel check-ins. Long hauls will only increase costs and accumulation of fatigue. Even if at the end of the tour you can tell your friends that you have visited many places and fully checked your destinations list, the experience will not be the same if you take it at the Italian speed while enjoying the Dolce Vita.
TWU, Tour With Us, Travel With Us, The Way To Travel.